Finally, some tech results using SU and Artlantis.
the previous gallery project used a timber gridshell to create those subtle undulations - so here is a little 4 hour attempt - it's pretty damn TECH:
you really have to think about all the geometry and logical steps you need to take to get the desired form.
NUTS!@£%
i layed out the project so it is easy to follow the steps taken in order to get the final result. PEEP this: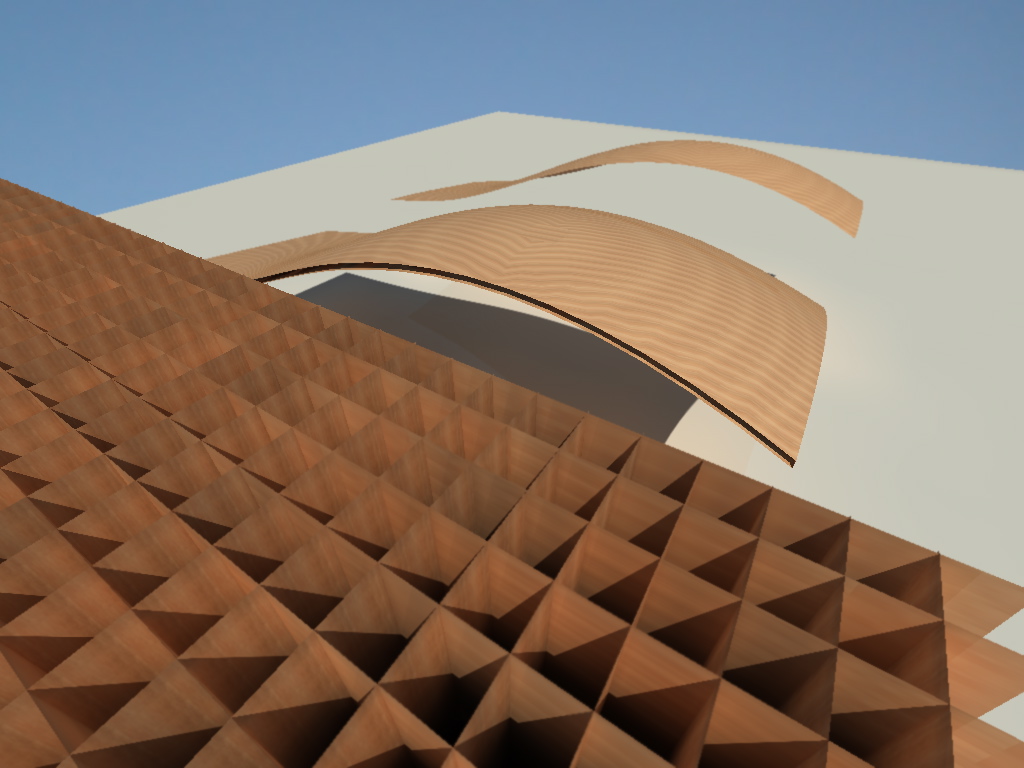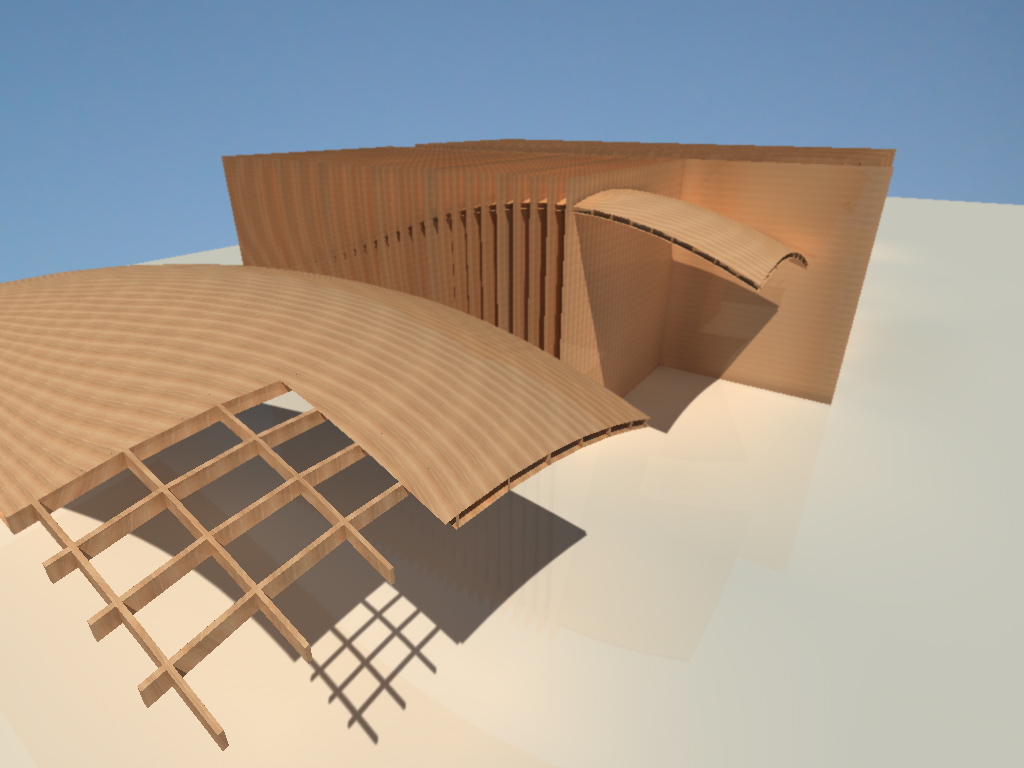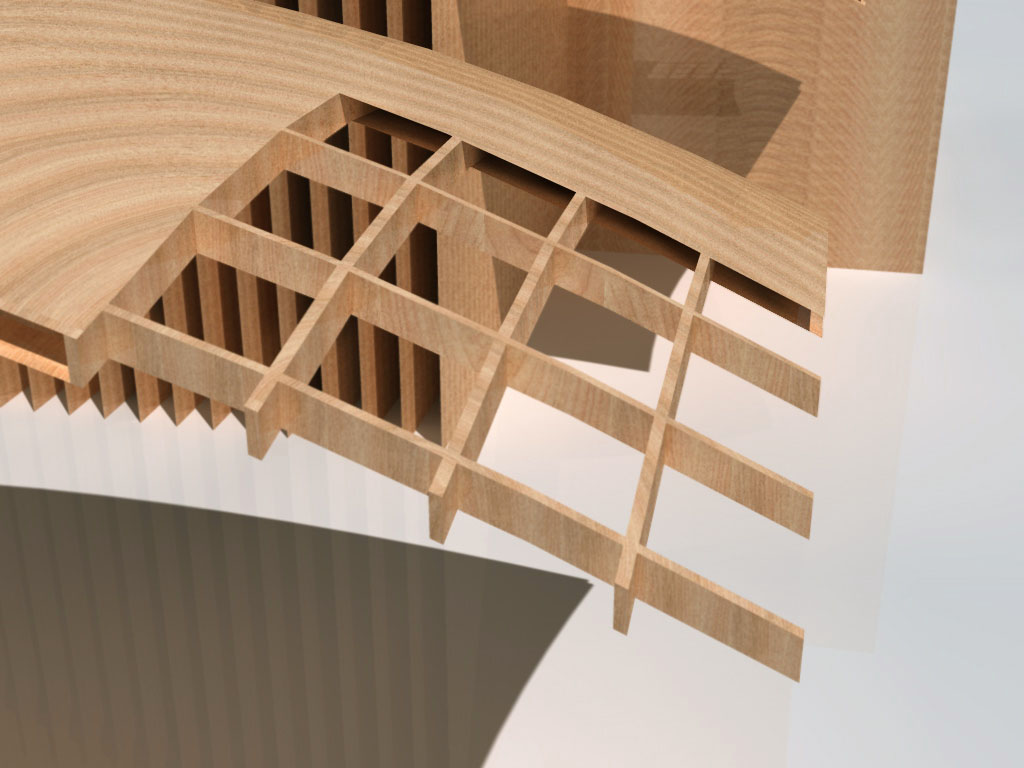 1. define your undulation by assigning grid and 'smooving'
2. duplicate form Xmm above original = create DEPTH
3. draw up desired GRID [[can be orthogonal or diagonal - whatever] grid must have thickness if you want thickness [in x, y] for the gridshell [i.e. made out of wood]
4. immerse object inside the grid and 'intersect with model'
[planes will cut the undulations at intersection leaving the lines on its surface when the grid planes are deleted]
5. delete planes and CLOSE all end points of the two undulations [join the newly drawn lines on each undulation together on the Z [blue] axis.
6. delete square surfaces of the undulation = BING! timber gridshell.
kaBLAAM!@£$